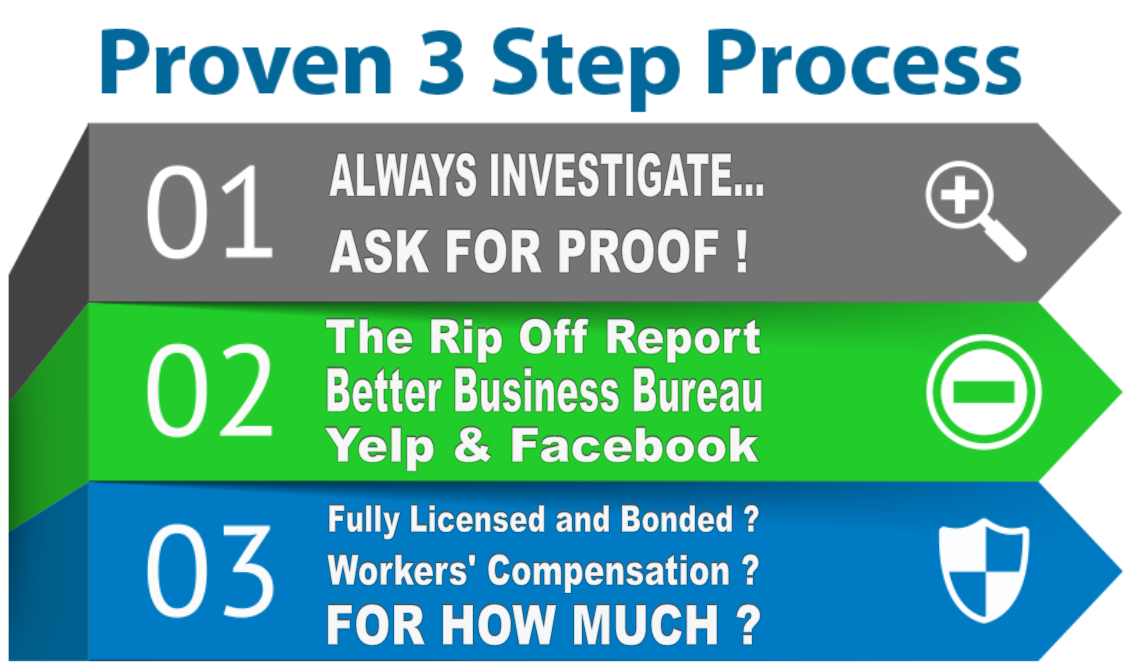 Window Cleaning San Diego
Window_Cleaning-San-Diego from TOMMY NADEAU on Vimeo.
window_cleaning-San-Diego-California
Window Cleaning San Diego from TOMMY NADEAU on Vimeo.
The Service You Expect and the Quality You Deserve!
Welcome to Tommy's Window Cleaning, a division of TomCat Building Services. We are a full service Residential & Commercial Window Cleaning and Power Washing Company, servicing all of San Diego, Orange County & Riverside County.
Tommy's Window Cleaning & Power Washing San Diego has been built on a reputation for superior quality. We take pride in paying specific attention to the details. Tommy's Window Cleaning & Power Washing has proudly served Southern California's Window Washing needs since 1972. There is no home or building we CAN'T clean, no glass we CAN'T make shine, and no client we CAN'T make smile. We offer Prompt, Reliable, Courteous, and Quality Window Cleaning & Power Washing Services. What better gift to give, than to See Clearly!
Our site will give you the opportunity to learn more about our Window Washing, Mirror Cleaning, Screen Cleaning, Screen Repair, Solar Panel Cleaning and the Window Cleaning & Power Washings services your San Diego Home or Business needs. We also offer Monthly Specials & Discounts, so check back often, and ask us about our Referral Program.
PO Box 502752
San Diego, CA 92150
(760) 420-7341
info@tommyswindowcleaning.com
"Window cleaning, or window washing, is the cleaning of architectural glass used for structural, lighting, or decorative purposes. It can be done manually, using a variety of tools for cleaning and access. Technology is also employed and increasingly, automation.
Commercial work is contracted variously from in-person transactions for cash or barter, to formal tender processes. Regulations, licensing, technique, equipment and compensation vary nationally and regionally". Quoted FROM wikapedia
An extreme window cleaning scenario with intense height and a very deep sloping overhang. Not to be confused with supported scaffolding. Devices designed for ascent and/or descent via wire rope by mechanical or manual means. Boatswain's chair (bosun's chair): A boatswain's chair is a single-person seat designed for controlled descent of rope. Often referred to as "rope descent systems" (RDS), these are typically anchored to a roof structure, counterweight configuration, or connecting points designed for the purpose. Note: These are always temporarily installed for the purpose of access. However, their anchor points can be either temporary or permanent. Suspended platform: An access platform for one or more workers with manual or motor driven devices for raising and lowering via rope. Platforms may be fitted to high rise buildings or skyscrapers, or assembled from components to suit architecture and nature of work being performed. Note: These can be either temporary or permanent. Both having their own unique governing codes and regulations. Permanent suspended platforms are often known as building maintenance units (BMU) and their platforms are also known as gondolas in Europe. Windowsill access Direct access to a window obtained by egress from that window. This method is still used at the Empire State Building in New York City.[1][not in citation given] High rise window cleaning Window cleaning platform, or suspended scaffold, also known as a swing stage Three window cleaners at work Windows that needed cleaning became higher as buildings became higher. A trade in window cleaning developed, for instance, in New York City in the late 19th century when early skyscrapers were being built. The height increased the risk to the washers. At first, washers cleaned skyscraper windows by standing on the window ledge and holding onto the frame. Later, leather safety belts attached to anchor bolts were introduced and then scaffolds. For example, the Otis Elevator Company built an electrically operated scaffold for use at Lever House.[2] Three window cleaners were working at the World Trade Center at the time of the September 11 attacks. Jan Demczur, working in the North Tower, survived and helped save five other people who had been trapped in an elevator with him. Roko Camaj and Fabian Soto, working in the South Tower, were killed.[2] Hazards of the trade Globe icon. The examples and perspective in this section may not represent a worldwide view of the subject. Please improve this article and discuss the issue on the talk page. (March 2015) A window cleaner climbing out of a scaffold in Shanghai. Although wearing a harness it is only attached to the scaffold instead of having an independent line, which means the worker will still fall if the scaffold fails. NOTE: This scaffold is supported by four wire ropes (two at each end). With a 4-line system the workers may attach themselves to the platform in lieu of an independent lifeline. 2-line systems (one wire rope at each end) require independent lifelines. Risks include slipping on water or soap, and falling from heights. In 1932 in New York, an average of one out of every two hundred window cleaners was killed per year.[2] On May 29, 1962, four window cleaners were killed when a scaffold fell at the Equitable Building.[2][3][4] In 1993 Local 32BJ, the New York window cleaners' union, launched an apprentice training program, increasing job safety among its members, although increasing numbers of New York window cleaners are non-unionized.[2] Unlike in Scotland, there is no government licensing in the United States, England or Wales - this means anyone can claim to be a window cleaner. Window cleaning is considered the most dangerous job in the UK.[5] Several window cleaners die each year, and many are injured.[6] Many window cleaning businesses are claiming that laws are about to come into force due to European Directive 2001/45/EC that will make ladders illegal for window cleaners. However, the government denies this stipulation, as ladder use for window cleaning is "low risk and short duration":[7] To clarify the situation HSE is not attempting to ban ladders or stepladders, but ladders should not be the automatic first choice of access. They should only be used after a suitable assessment of the alternatives and the prevailing site conditions. The selection process for access equipment is coming under increasing scrutiny at HSE inspections. This guidance clarifies that for short duration work like window cleaning, provided a number of well-recognised precautions are taken, ladders will remain a common tool for many jobs.[6] The Working at Height Regulations came into force in 2005 and does not ban ladders[7] but merely restricts their use to safe methods, i.e. foot it by person or with a ladderstopper:
San Diego,
port and city, seat (1850) of San Diego county, southern California, U.S. It lies along the Pacific Ocean at San Diego Bay, just north of the international border with Mexico and some 120 miles (195 km) southeast of Los Angeles. The city consists of two portions of unequal size: the much larger part extends north and east of San Diego Bay, and the smaller one stretches southeastward from the bay to the Mexican border. The city site is characterized by varied topography of broad mesas, canyons, and wide valleys. The landscape becomes hillier to the north (notably in the La Jolla section) and eastward toward a line of mountains along the edge of the main built-up area. The region has a mild, sunny climate year-round; the little precipitation it receives comes mainly during the winter.
Nearly landlocked San Diego Bay, one of the world's finest natural deepwater harbours, encompasses 22 square miles (57 square km). It is sheltered by two overlapping peninsulas—Point Loma to the north and west and Silver Strand to the south and west—and is connected to the Pacific in the northwest by a narrow channel between them. The bay is the focus of international shipping and one of the country's most extensive complexes of military bases.
San Diego, the state's second largest city, is at the heart of a metropolitan area that comprises all of San Diego county. Surrounding communities include Escondido (north), La Mesa and El Cajon (east), National City and Chula Vista (between the northern and southern portions of the city), Imperial Beach (southwest), and Coronado (west; at the northern end of Silver Strand). More than a dozen Indian reservations are scattered throughout the county, and Tijuana, Mexico, lies just south of the border. Inc. 1850. Area, 372 square miles (963 square km). Pop. (2000) 1,223,400; San Diego–Carlsbad–San Marcos Metro Area, 2,813,833; (2010) 1,307,402; San Diego–Carlsbad–San Marcos Metro Area, 3,095,313.
History
Diegueño, Luiseño, Cahuilla, and Cupeño peoples were among the inhabitants of the region when Europeans arrived in the 16th century. Sighted in 1542 and named San Miguel by Spanish explorer Juan Rodríguez Cabrillo, the area was renamed for the Spanish monk San Diego de Alcalá de Henares in 1602 by Sebastián Vizcaíno. Gaspar de Portolá founded a presidio (military post) there on July 16, 1769, and, on the same day, Father Junípero Serra dedicated the first of the California missions (restored 1931). Settlement was confined inside the presidio walls until the 1820s, when residents began to build the area known as Old Town. Control of the mission was assumed by Mexico in 1834, and the site was redesignated a pueblo (town). After the United States acquired California in 1846, the community was incorporated (1850), but it lost its charter two years later. The new city of San Diego was laid out 3 miles (5 km) south of Old Town by businessman Alonzo E. Horton in 1867, and its growth was ensured by the promotion of its salubrious climate and the arrival of the Santa Fe Railway in 1885.
Growth was rapid after 1900, the population jumping from fewer than 20,000 that year to more than 200,000 by 1940. The city's traditional economic base of agriculture (citrus) and fishing was expanded to include manufacturing (notably aircraft) and, after the opening of the Panama Canal in 1914, shipping. The Panama-California Exposition (1915–16) celebrated the enormous economic boon the new waterway gave the city.
Also of great importance was the increasing military presence, especially of the U.S. Navy. Major installations established there included Naval Base Point Loma (1898; originally a U.S. Army fort), the Marine Corps Recruit Depot (1911), Marine Corps Air Station Miramar (originally the Army's Camp Kearney) and Naval Air Station North Island (both 1917), Naval Base San Diego (1919), and Naval Amphibious Base Coronado (1943); in addition, Marine Corps Base Camp Pendleton (1942) was set up a short distance northwest, near Oceanside.
World War II ushered in even more rapid growth, which only increased after the war. San Diego's land area and population each nearly quadrupled between 1950 and 2000. Industry expanded to include electronics, aerospace technology, and shipbuilding. In addition, the area's equable climate, which had been a significant factor in attracting manufacturing and the military, drew growing numbers of retirees and tourists.
The contemporary city
San Diego has a culturally diverse population. People of European ancestry, once the great majority of the population, still constitute more than half of the total. A growing one-fourth are now Hispanic, and more than one-eighth are of Asian descent. Despite the large number of retirees, the population is relatively young, about half of the residents being under age 35. The city has one of the country's highest percentages of college graduates. There is also a significant presence of Mexican labourers who commute to jobs (typically as farmworkers or domestics) in the San Diego region from their homes south of the border.
The city's economy, long dominated by the military, is now more diversified. Defense industries such as aerospace are still important, but tourism and nondefense manufacturing also play major roles. High-technology industries, particularly biotechnology and telecommunications, grew rapidly at the end of the 20th century. Software, financial and business services, environmental technology, shipbuilding and repair, and the manufacture of electronics, computer equipment, medical products, pharmaceuticals, and sporting goods are all important economic factors. The city remains the main commercial outlet for the farm produce of southern California. San Diego also is one of the leading agricultural counties in the United States in the value of production. Citrus, avocados, cut flowers, nursery plants, eggs, cucumbers, tomatoes, and livestock are the major products.
San Diego's location on the Pacific Ocean near the border with Mexico is advantageous for international trade, particularly with Latin America and the Pacific Rim. The Port of San Diego serves as a berth for cruise ships, and a variety of cargo passes through its docks, including lumber, automobiles, cement, sand, soda ash, newsprint, fertilizer, and food products. The city has an international airport, and its mass transit system includes trolley service to the Mexican border.
The University of California, San Diego (1912), in La Jolla, includes the Scripps Institution of Oceanography (1903), and San Diego State University (1897) is part of the California State University system. Other institutions of higher education include the University of San Diego (1949) and several community colleges. Other cultural amenities include a symphony orchestra and opera, ballet, and theatre companies. The city is also home to the Chargers (gridiron football) and the Padres (baseball) professional sports teams.
The 1,200-acre (485-hectare) Balboa Park, near downtown, contains the world-renowned San Diego Zoo; a variety of arts and cultural organizations, such as the Globe Theatres and the Japanese Friendship Garden; and more than a dozen museums, including those devoted to natural history, fine art, photography, aerospace, folk art, anthropology, and local history. Mission Bay Park, just north of Point Loma, encompasses 4,600 acres (1,860 hectares) of land and water, with beaches, marinas, water-recreation activities, and wildlife preserves. Mission Bay is also the site of SeaWorld, an aquatic theme park famous for its shows featuring killer whales. San Diego Wild Animal Park, near Escondido, showcases groups of exotic animals roaming throughout 1,800 acres (730 hectares) of habitat similar to their native Africa and Asia. Old Town San Diego State Historic Park, on the 19th-century settlement site, displays artifacts and restored buildings, and the nearby Serra Museum stands on the location of the original presidio. Cabrillo National Monument, established in 1913, preserves Old Point Loma Lighthouse (built in 1855).
Opportunities for outdoor recreational activities abound in the region's warm, sunny climate and varied landscape. Beaches and resorts line the coast and include Torrey Pines State Reserve (north) and Border Field State Park and Tijuana River National Estuarine Research Reserve (south). Ocean Beach and Pacific Beach, two districts in the city near Mission Bay, preserve a charming laid-back, beach-community atmosphere. Inland, Cleveland National Forest (headquartered in San Diego) extends north-south through the county. Farther east are Cuyamaca Rancho and the vast Anza-Borrego Desert state parks. Mexican border attractions are easily reached from the city.
---
Citations
MLA style:

APA style:

Harvard style:

Chicago Manual of Style:
While every effort has been made to follow citation style rules, there may be some discrepancies.
Please refer to the appropriate style manual or other sources if you have any questions.